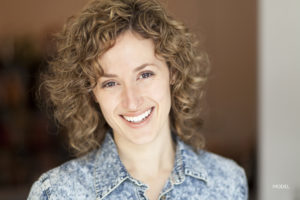 To many patients, it seems that Periodontists and many general dentists in Beverly Hills and the surrounding areas provide similar treatment options, which can be very confusing.
Dental implants are presented to patients as routine procedures, along with the removal of teeth and other highly technique sensitive periodontal procedures. But what differentiates a general dentist from a specialist is a considerable amount of training and experience. Patients who require dental implants, tooth removal, treatment of gum disease, or repair will receive a higher level of expertise from a Periodontist because:
Periodontists are trained in more complex procedures, accounting for bone and tissue loss when performing tooth removal.
Periodontists have three additional years of training beyond dental school to understand the complex interactions between soft tissue and dental anatomy
Dentists may only take a weekend training course to then begin placing dental implants.
Gum disease often leads to tooth and bone loss. Receiving periodontal care from a periodontal specialist helps maintain healthier gums, teeth, and bone.
Dr. Anson has given over 60 lectures to professional organizations, has published over a dozen original articles in peer-reviewed journals, and has contributed a chapter to a periodontal textbook.
Comprehensive Treatment from a Periodontist
Patients in Beverly Hills and surrounding areas requiring procedures such as dental implants, cosmetic gum, or periodontal disease treatment should consult a Periodontist. As experts in dental implants and periodontal issues, Periodontists receive additional years of training to understand the complexities of these types of treatments. A Periodontist is highly trained to:
Prevent bone loss or treat areas of concern.
Repair gum tissue, achieving a more aesthetic outcome.
Evaluate when a bone graft is needed.
Determine the right positioning for dental implants.
A Periodontist will diagnose and stage dental implant treatment to ensure patient comfort without performing unneeded procedures.
Should Dentists Place Dental Implants?
As dental implants have gained ground as the leading procedure for tooth replacement; many general dentists have begun to enter the field of implantology. The problem is that the nuances of diagnosis are often lost, and unnecessary procedures are often stated to be mandatory or urgently needed. This leads to:
Hidden Costs for Patients
Many patients are swayed by the promise of cheap dental implants.  Unfortunately, these ads often include small print that explains that additional procedures may be needed, raising the cost well beyond the advertised price.
Lack of Experience
Technically, any dentist who may have spent as little as one weekend taking a class is so called "qualified" to place dental implants. These classes include no actual patients and are often a series of presentations without time spent observing the procedure.
Complexity of the Procedure
While general dentists do have an understanding of how soft tissue and bone influences dental implants, they don't have the additional training of a dental specialist. This may result in an extended treatment and recovery period and complications that can be avoided by initially consulting a Periodontist.
If you need the expert advice of an experienced Periodontist, contact our Beverly Hills office at (310) 657-0999 to schedule an appointment with Dr. Anson.