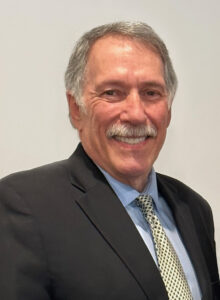 Experience in Aesthetic Procedures
Dr. Anson is renowned for his professional knowledge in aesthetic microsurgery and dental implant procedures. His extensive training and experience utilizing a microscope for certain surgical procedures allows him to achieve optimal precision and aesthetics. Dr. Anson has also perfected various techniques to ensure that difficult surgical procedures are not traumatic, which maximizes patient comfort during treatment.
Educating Colleagues Worldwide
Actively involved in implant dentistry since 1991, Dr. Anson has placed thousands of dental implants on patients of all ages and is renowned throughout the profession. He has become an international lecturer on various aspects of dental implant treatment. He also lectures on periodontal techniques for hard and soft tissue regeneration. In addition, Dr. Anson instructs residents at the Veteran's Administration Hospital in dental implant reconstruction and surgical procedures.
Dr. Anson has published numerous articles in international scientific journals and is a recognized expert in the field of periodontics and dental implants. For a complete list of Dr. Anson's scientific publications and lectures.
Leader in the Dental Profession
Dr. Anson has served in prominent leadership positions for the California Society of Periodontists (President 2007-2008) and the Los Angeles Dental Society (President 2008-2009). He is also a member of the American Dental Association, the California Dental Association, and the American Academy of Periodontology.
As a member of the Advisory Board of the Institute for Dental Implant Awareness (IDIA), a non-profit patient education and awareness organization, Dr. Anson has been instrumental in improving the quality of the information that is disseminated to the general public about dental implants.
Dr. David Anson received his Bachelor of Science degree in chemistry and his D.D.S. degree from the University of California at Los Angeles (UCLA). He completed his residency in periodontics at the University of Missouri in Kansas City.
Family and Community
Dr. Anson grew up in the Los Angeles area and has been married for over 25 years. He and his wife are very involved in a number of philanthropic organizations. They have two beautiful children. Their daughter is an attorney in the San Diego District Attorney's Office and their son is working in the medical technology field in Washington, DC.
Dr. Anson is dedicated to educating his patients and helping them achieve new, beautiful and above all, healthy smiles. Call today at (310) 657-0999 to learn how he can help you.