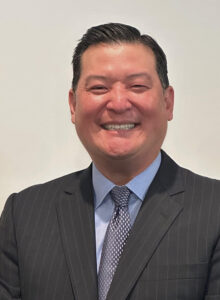 Dr. Whang has known Dr. Anson since his residency at UCLA.  Over the past 17 years, he has refined his surgical skills and patient-centered treatment philosophy in private practice and as an instructor at UCLA.  Dr. Whang shares Dr. Anson's commitment to providing patients with optimal aesthetics and functional results, utilizing the most advanced technology available for precise diagnosis, treatment planning, and surgical procedures.
Expertise and Credentials
As a board-certified Periodontist, Dr. Whang has extensive experience in all aspects of Periodontics, including dental implants, bone and soft tissue grafting, and periodontal surgery.  He has a particular interest in aesthetic smile enhancement procedures, helping patients improve not only the appearance of their smile, but also their overall well-being. 
Dr. Whang enjoys sharing his knowledge and expertise with the residents in the post-doctoral Periodontal Clinic at UCLA, where he has been a member of the clinical faculty since 2012. He has also had the opportunity to be an instructor in advanced Prosthodontics and implant dentistry at the UCLA School of Dentistry.
His passion for educating the next generation of Periodontists was recognized by the American Academy of Periodontology in 2021 when he received the AAP Educator Award for Excellence in Teaching and Mentoring. Dr. Whang has published his research in several scientific journals, authored chapters for textbooks on Clinical Periodontology, and lectured extensively on various aspects of Periodontics and implant dentistry.
After graduating from the USC School of Dentistry, Dr. Whang completed his postgraduate residency in Periodontics at the UCLA School of Dentistry.
Leadership in the Profession
Dr. Whang has held numerous leadership positions with the Korean American Dental Association, as well as the San Fernando Dental Society, where he also served as a delegate to the California Dental Association. He has also served on multiple committees for the American Dental Association and the California Dental Association. Dr. Whang is an active member of the Academy of Osseointegration and the American Academy of Periodontology.