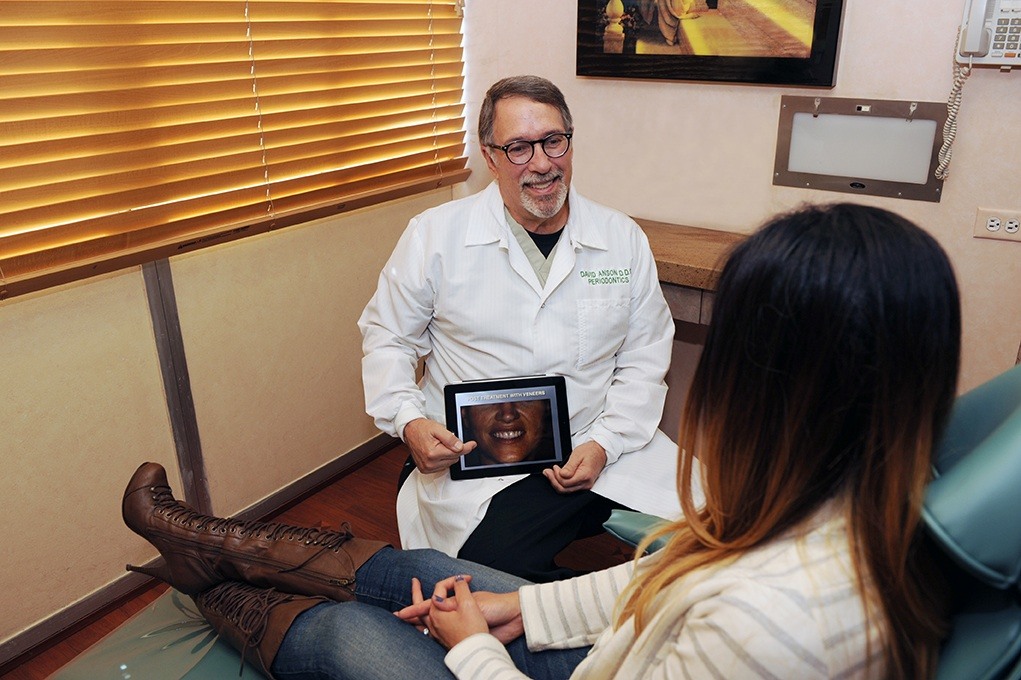 Your dentist has referred you to our practice for the specialized treatment that is necessary to keep your teeth healthy and your smile attractive. We have earned your dentist's trust as a result of our uncompromising standard of excellence and commitment to achieving the highest level of esthetic and functional results. Dr. Anson will work with you and your dentist to develop a treatment plan with your overall health, appearance and well being in mind.
First Visit
Your first appointment will be scheduled to provide you with Dr. Anson's undivided time and attention to ensure that your individual needs are being met and your questions are answered.
This initial visit will be a comprehensive examination with the necessary diagnostic x-rays, as well as information provided by your dentist so that Dr. Anson can thoroughly evaluate your situation and determine the treatment that will best meet your needs.  If your dentist has taken x-rays recently, please request that they be forwarded to our office.
Following your examination, Dr. Anson will discuss the ideal treatment option and any alternatives, and explain the procedures involved and the treatment sequence.  He will show you photos of similar cases so that you can better understand the recommended treatment plan.
Dr. Anson's Treatment Coordinator will also be involved in the consultation.  She will be available to assist you with scheduling appointments in our office and coordinating any appointments with your dentist that are necessary to complete your treatment.
New Patient Forms
For your convenience you can download and complete the registration forms prior to your consultation appointment. Click here
We understand that selecting a periodontist can be a challenging experience, but we invite you to call our office at (310) 657-0999 and our friendly and knowledgeable staff will be more than happy to answer any questions.