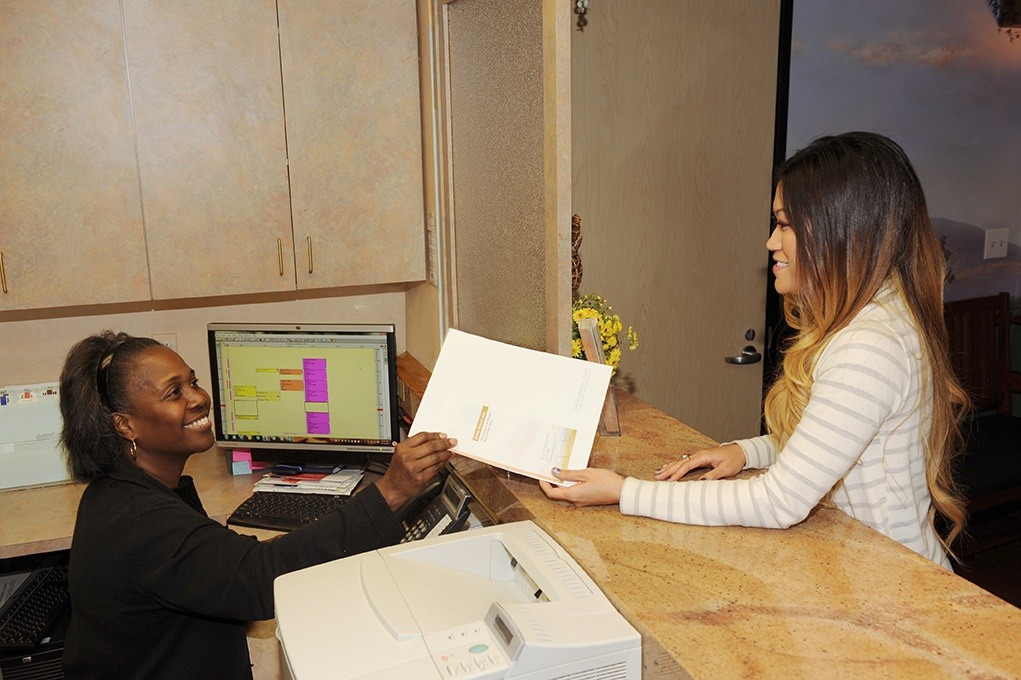 Scheduling
We are here to help you during the following office hours:
Monday 9:00am to 4:00pm
Tuesday 7:30am to 4:30pm
Wednesday  7:00am to 4:00pm
Thursday 7:30am to 4:30pm
Friday 7:00am to 3:00pm
As always, we strive to schedule appointments that are convenient to your schedule.  We respect your time and make every effort to see you on time.
In the case of an emergency after hours, you can reach Dr. Anson by calling our office number 310-657-0999.
Financial Options
Dr. Anson and our staff work as a team, whose primary goal is to provide you with the finest, leading edge periodontal and dental implant procedures available today.  We are concerned about you and your dental care and make every effort to ensure that you will be treated in the most responsible manner, with kindness and understanding.  In order to assist you with your investment in your dental health, we have outlined our financial options.
We ask all of our patients to take care of their fees on, or before, the day of their treatment.  For your convenience, we accept cash, checks, money orders and credit card payments (MasterCard, Visa, American Express and Discover).  If you wish to make extended payments, we participate with Care Credit.  Care Credit is a dental credit card company that, after an application process, may extend credit, over time, for your treatment needs with a lower interest rate than most other credit cards companies offer.
Dental Insurance
We are a provider for Delta Dental Insurance and ask those patients, who have Delta Dental Insurance to pay the estimated portion of their treatment on, or before, the day of their treatment.
For our patients who may have any other dental insurance, we ask that you take care of your fees on, or before, the day of your treatment.  We are happy to process your dental claims and will ask your dental insurance company to send all reimbursement checks directly to you.
If you have ay questions regarding your initial visit, please ask our front office team.  They are well informed and up-to-date. They can be reached by calling (310) 657-0999 or by faxing us at (310) 657-4115.