Premium Care and Personal Attention
Our philosophy is to treat you as our guest while providing you with the highest standards of quality care and personal attention.  As one of the most highly skilled surgical specialists in the country, Dr. Anson is able to offer you not only extensive experience with dental implant treatment and periodontal therapy, but also the perspective of a specialist who is committed to preserving your natural teeth whenever possible. Dr. Anson's treatment recommendations are always patient-centered. You will never find marketing hype in our practice. Working as a team with your dentist, we provide personalized treatment options that will allow you to achieve your long-term goals for the health and appearance of your teeth and smile.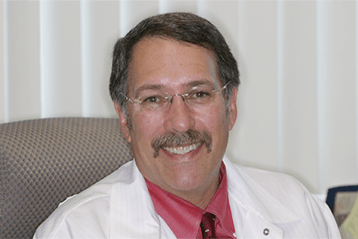 Meet Dr. Anson
Dr. Anson's Areas of Expertise
Aesthetic Procedures
Dr. Anson is renowned throughout the profession for the innovative techniques he developed to achieve consistently superior aesthetic results with Smile Enhancement and Tissue Sculpting procedures.
Read More »
Aesthetic Procedures
Dental Implants
Considered one of the premier surgical specialists in implant dentistry, Dr. Anson's expertise ranges from anterior implants for single tooth replacement to the most complicated reconstruction cases.
Read More »
Dental Implants
Periodontal Therapy
Utilizing the latest technology and advanced microsurgical procedures, Dr. Anson is able to restore healthy smiles, achieving optimal results and maximizing patient comfort throughout treatment.
Read More »
Periodontal Therapy
October 12, 2016
While you likely know that it's important to take care of your teeth and gums, you may not be aware of the connection between proper oral health and diabetes. Diabetes is a group of diseases that result in too much sugar in the blood. Eventually, these diseases can be disabling or life-threatening, affecting the heart, …
March 15, 2016
Dental implants are made of biocompatible titanium, serving as a bionic "tooth root" which supports a new crown to replace a tooth that has been lost. There are several reasons that patients, who see us in our Beverly Hills office may require dental implants such as: Traumatic injury: Teeth can be loosened and even knocked …